I wanted to bake something special for Tom this week. Partly because it's Valentine's day coming up, though we don't usually go in much for this over-commercialised excuse for card shops and chocolate manufacturers to make a killing, and mainly because I wanted to show him that I appreciate all his help this week whilst I've been poorly and he's done even more around the flat and looking after the boys than usual. When I asked him a while ago what kind of cake he likes the most when I bake, he said 'anything chocolatey…. well, anything at all, but anything chocolatey in particular'! So chocolate was on my mind when deciding what to bake this week.
I hadn't made brownies for a while, and I'd also bought some white chocolate recently (some of which I used on the Thomas the Tank Engine cake), so I came up with the idea of making some classic brownies with dark chocolate and some blondies with white chocolate. As I looked in the cupboard for flour, I realised that I still have some wheat-free self-raising flour that I bought a while ago when I baked some cupcakes for my mum-in-law who came to stay (she is wheat intolerant) and it really could do with being used, so that got added to the mix rather than the usual wheaty variety. I find the wheat-free stuff has quite a distinctive flavour but when you mix it with plenty of strong (particularly dark) chocolate, this is less noticeable. Another thing about wheat-free cakes is that they tend to be stodgier and less light and airy than their wheaty counterparts, but brownies are supposed to be stodgy, so they work well with wheat-free flour.
Cutting the brownies and blondies into hearts was slightly tricky and I didn't get that many which came out in a clear heart shape because they were so soft and gooey – as they should be in my opinion – even after some chilling in the freezer. The blondies turned out even gooier than the brownies – maybe something to do with the consistency of white chocolate compared to dark chocolate, or maybe the different tins that I used to cook them in. I used some of the very gooey trimmings from the blondies to shape into hearts using the biscuit cutter as a mould. But we ate all the trimmings so none of it went to waste.
If you fancy having a go for Valentine's day, or any other day, here's the recipe…..
Ingredients
Brownies
2 eggs
140g sugar
70g self-raising flour (wheat-free optional)
100g dark chocolate
70g margarine
50g chopped nuts
Blondies
2 eggs
140g sugar
70g self-raising flour (wheat-free optional)
100g white chocolate
70g margarine
50g dried strawberries
Method – the same for both types
Pre-heat the oven to 160ºC (fan), and prepare a cake tin – for the brownies I used I rectangular swiss roll tin lined with greaseproof paper and for the blondies I used a round silicone cake mould as I wanted to compare how both turned out.

Beat the eggs in a large bowl.

Mix in the sugar and flour until well combined.

Stir in the chopped nuts / dried strawberries until evenly distributed.

Melt the margarine and chocolate in the microwave or over a pan of boiling water, then add it to the rest of the mixture and stir until smooth.

Pour into a cake tin and bake for about 30 minutes until a skewer inserted into the middle comes out clean. Ideally you want them still gooey, if you like them that way at least, so don't overdo it in the oven – there's a very fine line between being raw and overdone for brownies.
Allow to cool to room temperature in the tin, then use a heart-shaped biscuit cutter to cut some hearts; before removing them from the tin, place in the freezer for about half an hour to firm up the brownie/blondie a little so that the hearts are easier to get out in one piece.
Eat as fresh as possible, or leave in the freezer until you want to eat them at a later date (as if…!)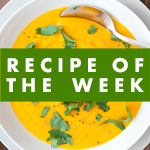 Follow me on social media